University of Strathclyde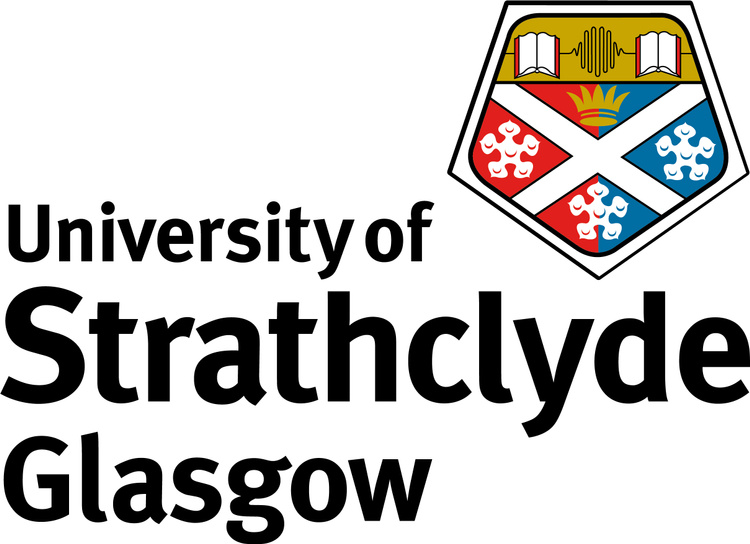 Overview
Based in the heart of Glasgow, Scotland's largest city, the University of Strathclyde is winner of the Times Higher Education UK University of the Year 2019 and The Sunday Times Scottish University of the Year 2020. The University continues to take bold steps in transforming its approach to working with business, industry and government to make a positive impact on the local and global community it serves.
Strathclyde is a socially progressive, leading international technological University, inspired by its Age of Enlightenment founder's vision of a 'place of useful learning'. Together with its partners, it has developed shared clusters of research capability in high-growth areas, including Health Technology, Quantum, Space, 5G, Industrial Informatics and FinTech. Strathclyde is the anchor university for the National Manufacturing Institute of Scotland, a centre of expertise to help position the UK as a global leader in advanced manufacturing.
Research
Strathclyde is home to world-class researchers who address local, societal and global challenges.
Research is of central importance to everything the University does. It informs teaching and helps make a difference to business, industry and society as a whole. Strathclyde is in the UK's top 20 universities for research intensity, according to the Times Higher Education's analysis of REF (Research Excellence Framework) 2014. 
Strathclyde's leading-edge research and close links with business, industry and public sector organisations make it the university of choice for a growing number of doctoral researchers. Collaborative, interdisciplinary approaches and the desire to create an impact are key drivers at the core of Strathclyde's research strategy, which is embedded in all its doctoral programmes. Strathclyde's research programmes showcase its focus on relevance and usefulness, through impact on industry, science and society.
Glasgow City Innovation District
Strathclyde, in partnership with Glasgow City Council, Scottish Enterprise, Glasgow Chamber of Commerce and Entrepreneurial Scotland has established Scotland's first innovation district as a hub for entrepreneurship, innovation and collaboration, bringing together ambitious, forward-thinking people to tackle societal and global challenges and drive inclusive economic growth.
Technology & Innovation Centre Zone
At the core of the Glasgow City Innovation District, the Technology & Innovation Centre (TIC) zone, sited within the University of Strathclyde, has a high concentration of innovative organisations, including UK Catapult Centres, Scottish Funding Council Innovation Centres and the UK's first Fraunhofer Institute.
In the TIC Zone, Strathclyde is transforming the way academics, business, industry and the public sector work in partnership. They are working together to find solutions to significant challenges in areas of economic importance.
The Innovation and Industry Engagement Directorate is at the centre of Strathclyde's strategic commitment to delivering global economic and societal impact. Working with entrepreneurs, academics and external business partners, the aim is to support the formation and growth of commercial opportunities and to facilitate new partnerships between these communities.